Thinking of selling your home? If so, choosing the right seller's agent is a critical part of the selling process. Many people attempt the DIY route when selling a property. They try to facilitate an FSBO sale in the hopes of avoiding broker fees. Meanwhile, others want to work with a real estate agent but don't know where to find a good one. If you're in the latter group, we'd love the chance to show you why you should list with Blank & McCune.
What Is a Seller's Agent?
Simply put, a seller's agent is a real estate professional who represents the seller. While a buyer's agent represents the buyer, a seller's agent is committed to protecting your interests in the selling process. And, more Americans are using seller's agents than ever before. A new study reports that 90% of Americans actually prefer agent-brokered rather than FSBO sales. Here's what a seller's agent can do for you:
A seller's agent can help you set the right price for your property. There are many factors that go into deciding the ideal selling price for a property. The appraised value of your home is only one piece of a larger puzzle. You may need to consider the market in your area as well as the condition of your property. Are there any features that may improve your property's value? When you work with a seller's agent, you'll get a much better idea of how to price your home and receive the greatest possible value from the sale.
A seller's agent can help you navigate the complex negotiations process. Who pays closing costs when you close on the property? Are repairs needed before the property can sell? Or, most importantly, when should you draw the line and refuse any further requests for repairs? When you work with a seller's agent, you'll have vital assistance throughout the negotiation process. Your agent will provide advice about when to negotiate, what you should be willing to negotiate, and when to cut your losses (and wait for another offer on your property).
The Practical Benefits of a Seller's Agent
A seller's agent can help you juggle multiple offers. In a best-case scenario, you may receive multiple offers for your property. From the vantage point of a seller, that's great news: it means that you can pick the offer that works best for your needs. Juggling multiple offers on a property, however, can prove overwhelming. By working with a seller's agent, you can get a solid idea of what each party is offering, how to handle multiple offers, and how to navigate the negotiation process.
A seller's agent can help you stage your property and present it in the best possible light. Not only do seller's agents know exactly what buyers are looking for, but they can also help you present your property in its best light. It's not just about showing off your spacious home or letting in ambient light. A seller's agent can help you identify your property's best attributes and highlight them so that buyers can see the value of purchasing your home.
7 Strategies for Choosing a Seller's Agent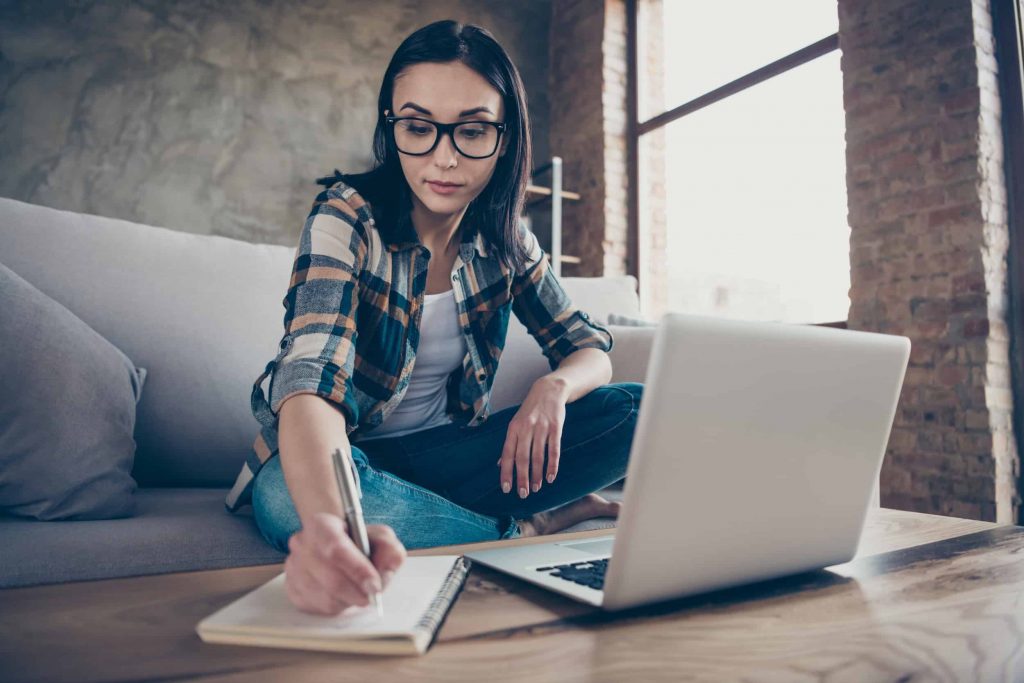 You know you need a seller's agent for your home, but how do you choose the right one? These strategies can help you make an informed choice.
1. Attend local open houses or showings. In order to find a seller's agent who fits your personality and needs, consider attending a few open houses. Get to know the local real estate teams and what they have to offer. Often, you'll find that one company stands out above the rest: the one that fits your style.
2. Ask for recommendations. If you know someone who has recently sold a property, ask for recommendations about the best sellers' agents in the area — and the ones you should avoid. If you don't know anyone, talk with the agent you're considering. Ask to speak with satisfied former clients who can help answer some of your questions. This simple strategy can give you a much better idea of what it'll be like to work with a particular seller's agent.
3. Look for an agent with experience. When you're selling your property, you want an experienced agent who knows how to navigate any challenges that may arise. If you do work with a new agent, choose one from an established firm that can provide support at every step of the selling process.
4. Ask about certifications. A certified real estate agent has received the training needed to create positive outcomes. The certifications show that your agent has the training necessary to stage your home properly, find a buyer, and handle all the paperwork involved in the sale process.
5. Determine whether the agent's communication style suits your needs. You want an agent who'll communicate with you throughout the selling process. In short, your agent should be accessible; he'll stay in touch and provide vital updates along the way. When problems arise, you'll hear about it promptly. Ask how often the agent will communicate with you and her preferred means of communication. Also, consider how involved you want to be in the process and how the agent will navigate your unique requirements.
6. Prioritize honesty. You want a real estate agent who'll communicate honestly throughout the selling process. For example, an agent who suggests listing your property at the highest price may not be your best bet, since this may not translate to what you'll get in reality. Instead, look for an agent who'll give you a realistic price range and work with you to achieve the best possible outcome.
7. Ask about the agent's negotiation style. When it comes to choosing a real estate agent, you want one who'll negotiate aggressively on your behalf. An effective seller's agent won't encourage you to accept the first offer to get a quick sale. Instead, she'll work with you and the buyer to achieve a resolution that benefits everyone involved. A seller's agent should also focus on your overarching goals and negotiate extensively to ensure that you get the outcome you're looking for.
6 Reasons to List with Blank & McCune

Finally, if you're looking for a seller's agent for your property, take a look at Blank & McCune. We offer a number of advantages to our clients that set us apart from the crowd.
1. Our realtors are highly experienced and have extensive community connections.
Our realtor group is fully committed to your success. Each of us at Blank & McCune will tour your home and familiarize ourselves with its attributes. We'll keep what we learn foremost in our thoughts as we work to match your home with ideal buyers.
At Blank & McCune, we have the experience to help you sell your property effectively and for the price you're asking. Our connections within the community position us to provide maximum support for all of our clients. Most importantly, we have a proven method in place to spread awareness of your property and help you find potential buyers. As respected members of the real estate community, we can provide additional support and services to our clients.
2. We'll help you set the right price to maximize your property's potential value to buyers. In short, we'll do the market research needed by taking a look at what homes are currently selling for, evaluating what they have to offer, and identifying your home's best features. We do all this before setting a price for your home. When you list with Blank & McCune, we won't overprice your home so it overstays its welcome and becomes "stale" on the market. Most importantly, we'll get to know your property inside and out.
Finally, when you list with Blank & McCune, you have another advantage other sellers may not have: Our agents know area neighborhoods and can identify who your competition is.
3. We'll help you present your property in the best light, literally and figuratively. We know what buyers are looking for when they're ready to buy, and we'll help you stage your property effectively to maximize the odds of buyers seeing its full potential.
Our real-estate knowledge, preparation process, staging services, photography resources, and on-site publications are valuable, creative market tools. They ensure that prospective buyers have the right information at hand. If you'd like assistance as you prepare your home for sale or advice on how to respond to repair requests, we have an extensive list of reliable service providers we can recommend.
4. We assure maximum exposure for your home, casting a wide net to find ideal buyers for it. We won't rest until we have a solid understanding of what your property has to offer. Then, we'll take the steps needed to highlight your property and get it in front of the right buyers, from marketing your property to setting up open houses/showings.
In a dynamic partnership with a highly effective digital marketing firm, we successfully maximize social media strategies and web connectivity to give your property the wide exposure it deserves. Today, more than 90% of buyers search the internet for their next home. We know what works on the web, and we know how to leverage it to your benefit.
5. We're with you from start to finish. We stay in touch at every stage of the selling process. When we receive an offer of purchase, we switch gears from marketing to deploying the right strategies to facilitate a successful closing. We're experienced negotiators who foster confidence throughout every step of the selling process. 
6. We're proud of the relationships we build with our clients. Our relationships lead to repeat sales, referrals, and brand loyalty. In short, we've earned the respect of our community and other real estate professionals.  
Are you ready to sell? If so, list with Blank & McCune. One of our seller's agents can answer your initial questions and allay your concerns. For a seamless home selling experience, contact us today. We invite you to share your selling objective and look forward to our time with you.