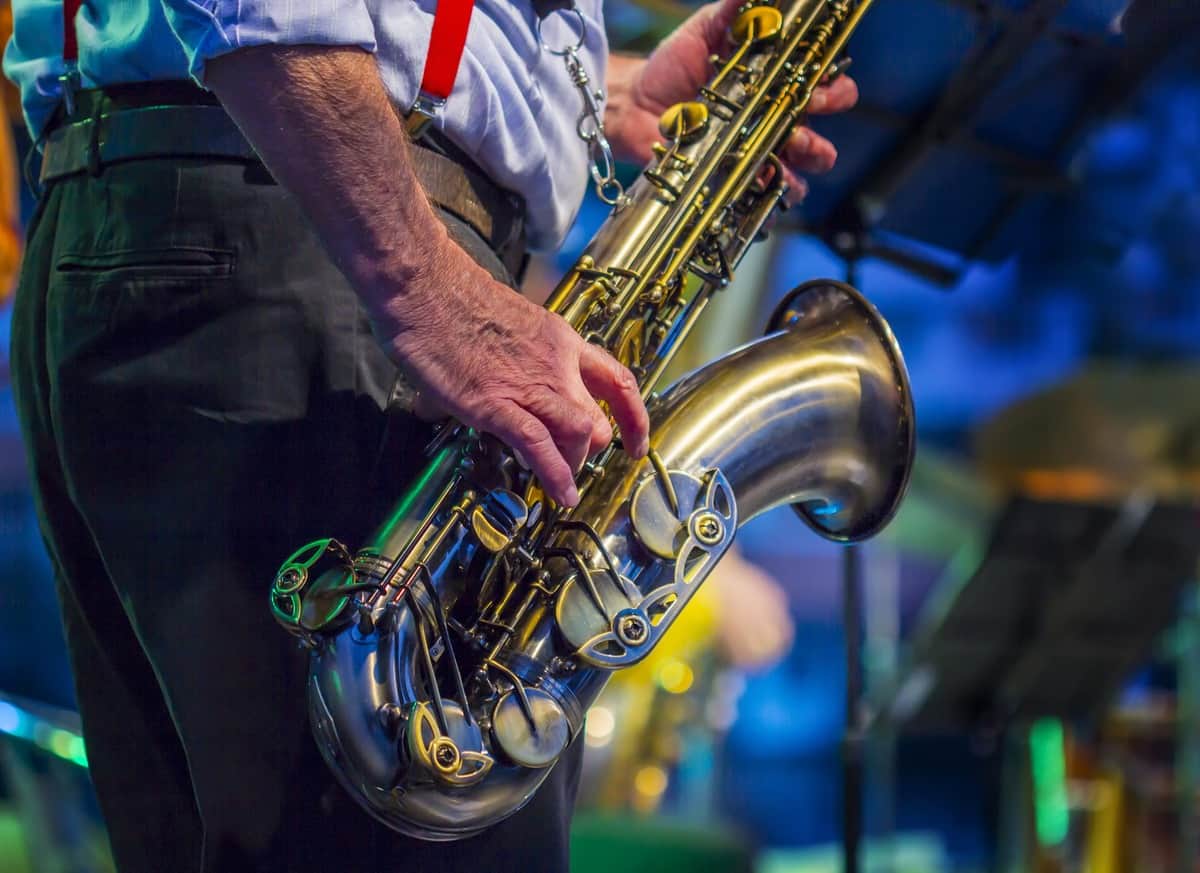 02 Jul

Have a Great Time at the Iowa City Jazz Festival 2019!

It's time for the 29th Annual Iowa City Jazz Festival! From July 5-7, come to downtown Iowa City to see some of the best jazz in the area and enjoy some time with family and friends! Whether you're traveling from out of town or walking over from your home, the Iowa City Jazz Festival has something for everyone and promises a good time with some of the best jazz talents in the country. Plus, with activities for kids, the festival has something for people of every age to enjoy!
About the Iowa City Jazz Festival
Starting on Friday, July 5th in downtown Iowa City, the Iowa City Jazz Festival will bring well-known and up-and-coming jazz artists together in one space to perform on multiple stages throughout the Old Capitol area. Back for its 29th year, the festival promises to bring just as much fun and music to Iowa City as it has in the past.
Named one of the nation's top 10 jazz festivals by Downbeat Magazine, this always-free festival provides a welcoming environment for music lovers of all levels. Food vendors bring some of their best dishes to the event, meaning you're more than welcome to indulge in the best eats that Iowa City has to offer!
For those who have been before, you're well aware of the joy and festivity that comes with seeing children and adults alike dancing to the music and enjoying life to it's fullest! If you're new to the festival, get ready to dance and groove with renowned jazz artists, as well as emerging talent, that will keep you on your feet and moving to the beat.
Schedule and Hours
With multiple stages hosting artists throughout the downtown area, you're certain to find something to listen to during all times of the day. Acts perform on:
Friday, July 5th: 5:30 pm to the last performance starting at 10:30 pm
Saturday, July 6th: 11:30 am to the last performance starting at 8:00 pm
Sunday, July 7th: 12:00 pm

 to

the last performance starting at 9:00 pm
You can find the full schedule here.
Parking
There are four parking lots located in the area with over 3,000 spots available. These are located at:
You also have access to most Iowa City, Coralville, and University of Iowa bus routes that come into downtown, for those commuting into the city.
Artists
Internationally acclaimed Jane Bunnett brings her talent to the Main Stage on Friday night with the addition of Maqueque, who has helped Jane turn her music into the powerhouse of jazz that it is today. Her Afro-Cuban melodies bring a unique and desired sound to the festival, and contribute to a performance that shouldn't be missed!
Ryan Keberle, #1 Rising Star Trombonist in the Downbeat International Critics Poll, leads Catharsis, a group of performers who bring unique music to the ears of every listener. With inspiration from chamber music, South American folk, and indie rock, the undeniable talent coming from this group is unmatched and unreal!
The Perrilles Project (College Stage – Saturday, July 6th – 7:30pm)
Born and raised in Peoria, IL, Paul Perrilles is making his way to the College Stage on Saturday, July 6th to perform with his group, the Perrilles Project. This eclectic group brings rock, jazz, and folk together to create an interesting sound to the Iowa City Jazz Festival!
George Jazz Group (Ped Mall Stage – Sunday, July 7th – 12:00pm)
Committed to playing "Jazz Standards" (jazz music of the 30's, 40's and 50's), the George Jazz Group brings a classic sound to the Iowa City Music Festival. Come on out to hear some of the classics played by these talented artists!
Brick Street Ramblers (Ped Mall Stage – Sunday, July 7th – 3:00pm)
The Brick Street Ramblers is an eight-member group from Iowa City consisting of Geb Thomas, Byron Vandenberg, Rob Cornell, Bill Emerson, Chris Johnson, Kirk Thomas, John Maxwell, and Dave Parsons. They're traditional jazz musicians playing "the world's happiest music!"
The Best Way to Enjoy the Iowa City JazzFestival
Every year, the Iowa City Jazz Festival brings people from all over the Midwest together to celebrate jazz music and good times with friends and family. No matter where you come from or how you get there, here are some tips for enjoying the show to it's fullest potential:
Plan ahead and don't rush – before you get to the festival, take a look at the schedule to see which artists you care to see the most. Then, plan your day to get around and see everyone you want to. In your free time, check out some new artists you haven't heard of before!
Bring a blanket or a chair – a blanket or chair is a great way to lay or sit down and enjoy the music. Sure, you may want to get up and dance every once in a while, but make sure you have the option to take a rest if you need to!
Try new things – part of the fun of food trucks and vendors is trying something you've never had before. In addition to experiencing some new types of music, give a food item you've never heard of before a try, too!
Hydrate and apply sunscreen – the summer days can get hot, so make sure you're hydrating and applying sunscreen when you can! Everyone should have a great time at the event and the best way to ensure there's a smile on your face is by staying comfortable and safe.
We hope to see you soon for the Iowa City Music Festival! Come out and have a great time with your friends and family, as well as a network of jazz lovers who are excited to share and experience the music with you!