Buying a home is a momentous decision. Whether you're hoping to land your first home, expand your property holdings, or downsize, few emotions compare to holding that set of keys in your hand. And, Americans are buying more homes than ever. For Gen Xers, millennials, and younger Baby Boomers (below 63 years of age), homeownership is the Holy Grail of the American Dream. And, all three groups continue to rely on real estate agents to buy that first home. That said, why should you work with a Blank & McCune buyer's agent? With our extensive real estate experience and community contacts, we are perfectly positioned to find you the home of your dreams.
What Is a Buyer's Agent?
When you sell your home, you'll work with a seller's agent: the real estate agent responsible for listing your property, advertising it, and looking for buyers. A buyer's agent, on the other hand, helps YOU as you move through the home-buying journey.  A buyer's agent can:
Help You Find the Perfect Property for Your Needs
Some buyers have specific requirements for a new home. Meanwhile, others have little more than a vague idea and preconceived notions about how a first home should look. And, that's not a bad thing. Whichever profile you fit, a buyer's agent can prove invaluable in helping you find the perfect property. A Blank & McCune buyer's agent will listen to your needs, develop an understanding of your goals, and only show you the properties that are right for you.
Assist You in Understanding the Financing Options Available to You
In the red-hot Iowa City market, mortgage options abound. Your income, current homeownership status, and choice of home will largely determine your mortgage. If you're a veteran, you can get a direct VA loan or VA-backed loan. However, not every seller will accept VA loans. A buyer's agent can help you navigate and understand the confusing array of financing options available. Essentially, you won't need to resort to guesswork to decide on the right mortgage option when you work with Blank and McCune.
Guide and Support You Through the Closing Process
When you work with a Blank & McCune buyer's agent during the closing process, you'll have at least one party devoted to seeing your needs met. This can include negotiating the best possible price for your dream home as well as handling repair requests, closing requirements, and earnest money deposits. The latter indicates the degree of your seriousness in making an offer.
Provide a Voice of Experience and Ensure All Details Are Taken Care Of
Have you signed up for homeowner's insurance? What about registering your purchase of the property? An experienced buyer's agent will take care of all those details for you and help you navigate the process with confidence. You won't miss any important details when you work with a Blank & McCune buyer's agent.
Connect You With Local Providers to Facilitate the Move to Your New Home
If you're moving to a new city, you may not know which providers to contact. For example, you may not be familiar with the reputation of local movers or landscaping companies. In addition, you may also be unfamiliar with the policies of local contractors. Whether you need some mowing or minor repairs done, trusting in the wrong providers can be an expensive mistake. A Blank & McCune buyer's agent can help you connect with experienced providers in the local area. Often, these are providers we've developed a quality relationship with (and whose work we trust).
How to Choose a Buyer's Agent
Your buyer's agent is important. You want to choose one who will be a great fit for you. So, be sure to consider these important attributes.
1. Look for a buyer's agent who asks the right questions. You want an experienced agent who'll ask where you're preapproved for a mortgage, what your budget looks like, and what you're looking for in a home. An experienced agent will also show you homes based on your replies to specific questions. Such an agent won't ignore your needs and show you unsuitable properties.
2. Ask how the agent will handle showings. You don't want a buyer's agent who will only show you in-house properties. Instead, look for a buyer's agent who will place your needs above the desire to sell specific properties —and one who'll be honest with you about the availability of properties in your desired location.
3. Discuss the agent's certifications. Look for an agent who has the certifications and training necessary to find the right property for you.
4. Choose an experienced agent. For most people, a home is one of the biggest purchases they'll ever make. You don't want an inexperienced agent or a brand new agency handling your purchase. Instead, choose an agency that has an impeccable reputation and years of experience in the industry.
5. Consider how accessible the agent is. You want an agent whose communication style fits yours and who'll make themselves available during the hours that are convenient for YOU.
Why Use Bank and McCune as Your Buyer's Agent?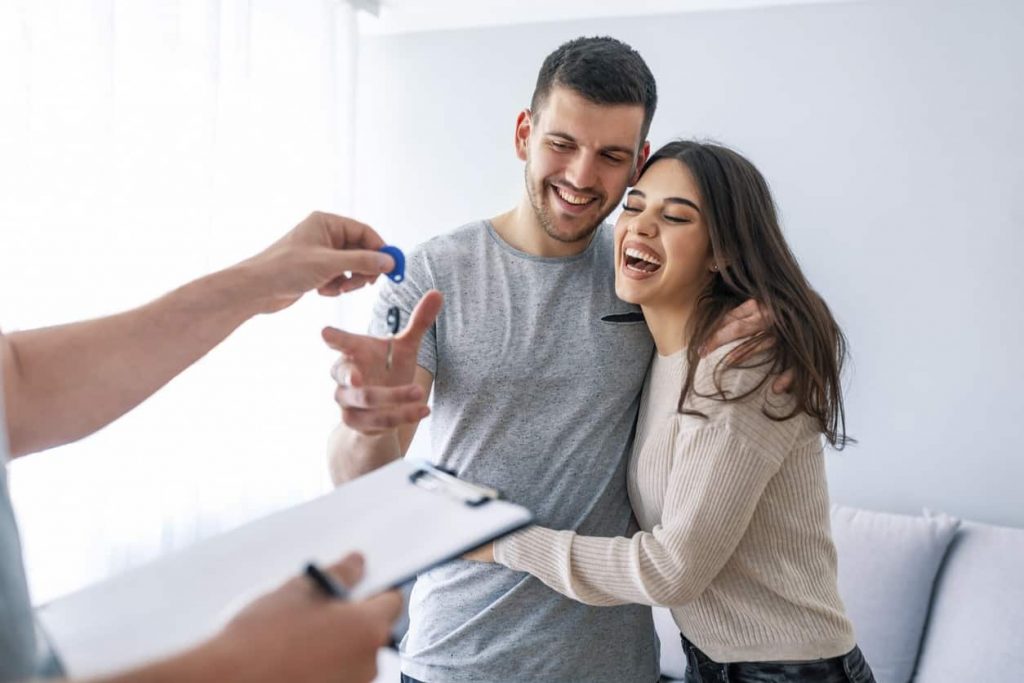 You're ready to purchase a home. Now, you just need to find a real estate agent to guide you through the homebuying process. Blank and McCune can offer a number of advantages to buyers, whether you have all the time in the world or need to move fast to secure a home for your family.
1. We'll Take Care of All the Details For You
At Blank and McCune, we understand that you have a busy life and many responsibilities. And, buying your home is an important process that requires a great deal of your energy and attention. However, that doesn't mean you should have to get a crash course on real estate to net your dream home. Instead, let us take care of all the important details associated with buying a home, including:
Home inspections
Financing options
Closing negotiations
We'll take the time to ensure that everything moves along seamlessly so you can focus on the details that are most important to you: choosing the perfect home for your family, packing up for your relocation, and moving into the new home you've chosen.
2. We'll Take the Time to Listen to What You Really Want From a Property
There's nothing more frustrating than going to a range of open houses, only to realize that the property doesn't come anywhere near meeting your requirements. At Blank and McCune, we take the time to get to know our clients and their homebuying preferences.
All things considered, finding the right home depends on a number of crucial factors. Certainly, you may have already decided on a specific number of bedrooms and bathrooms. That's an important detail you won't want to ignore. However, you may also be partial to a sizeable yard and a good school district. In fact, Americans are partial to good school districts. According to Realtor.com, "homes in good school districts sell on average eight days faster and get 26% more online views than homes in average districts." Homes in these districts are also purportedly in safer neighborhoods and have greater resale value.
When it comes to buying your home, Blank & McCune buyer's agents take the time to listen to get a better idea of the details you're willing to negotiate on —and those that are non-negotiable.
3. We'll Be on Your Side Throughout the Home Buying Process
When you buy a home, you need a real estate agent just as much as sellers do. The seller's agent is there to negotiate on the seller's behalf. The seller trusts that his agent will get him the best possible price for his investment.
When you work with Blank and McCune, however, you'll know that you have a real estate agent on your side during the entire process: someone who will negotiate on your behalf, help you get your home for the best possible price, and take care of the details during closing. We'll also help you navigate the complex home inspection process. And, we'll connect you with honest, forthright inspectors in the area who will ensure that you're getting the property you need, not one that has framework challenges you'll need to address in the near future.
4. Our Agents Have the Experience You Need
Our agency has substantial experience placing buyers in the home of their dreams. We'll bring that extensive experience to the table in handling your home-buying journey. And, we're absolutely committed to helping you find the perfect home.
But, first things first: if you're thinking of buying a home, we recommend taking a virtual tour of any of the 82 properties on our website. If any of the properties strikes your fancy, schedule an appointment to see that property by clicking on the link "schedule showing." You can also use the "mortgage calculator" link to see your monthly mortgage payments. Essentially, we've streamlined the preliminary phases of homebuying to save you time. If you'd like to learn more about working with a Blank & McCune buyer's agent, all you have to do is contact us. Our agents are on standby to answer all your questions and address your concerns.